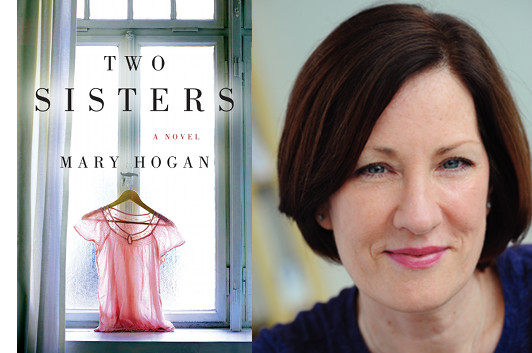 photo: Mark Bennington
I met Mary Hogan (no relation) at a book party last summer, and we got to talking about how she had a new novel, Two Sisters, coming out in early 2014. Although she'd been writing young adult fiction for several years, this would be her first novel aimed explicitly at adult readers—well, I wondered, what does that transition feel like for a writer, in the process of writing and then again as it's being published? Here's what she has to say on the subject…
When I wrote my first novel, The Serious Kiss, I had no idea I was writing "teen" fiction. Query letters to agents would come back saying, "Sorry, we don't handle Y.A." I thought, "What the hell is YAH??" Seriously, I was clueless. In my mind, I had written a story about a 14-year-old girl who was trapped in her crazy family. Admittedly, she was a girl who—like me at 14—longed for a meaningful lip-lock. Still, there were adult themes of alcoholism and family shambles. They just happened to be viewed through a teenager's eyes.

Indeed, I was young(er) and naïve then. But a quick study, too. Once I discovered I was writing in the teen genre I found out what I needed to know. Seeking the advice of a middle school librarian, I asked, "Are there rules?" Nodding emphatically, she said two words: Sex and swearing.

"If you want your books to be read in schools," she said, "and you DO, no sex and no swearing. Remember, you're writing for parental approval as well as teen enjoyment." Damn! I thought, instantly. It felt so… limiting.

Not every YA author follows the "rules". In fact, being banned from a middle school library is a badge of honor among some. But I rather liked the idea of writing teen characters who were smart and articulate. The first line of The Serious Kiss is, "My father drinks too much and my mother eats too much which pretty much explains why I am the way I am." Look ma! No swearing!
23 March 2014 | guest authors |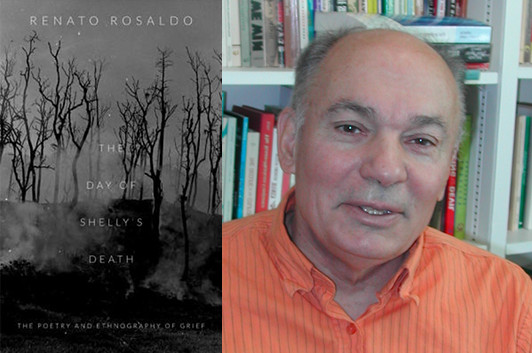 photo via NYU
In The Day of Shelly's Death, the anthropologist and poet Renato Rosaldo writes about the death of his wife, Michelle Rosaldo, in 1981 just after they had arrived in the Philippines for a fieldwork expedition. As he addresses the subject from various perspectives—including, in "New Shoes," that of Shelly herself—Rosaldo maintains a plain, straightforward tone… and, in this guest essay, he discusses another case in which a moment of poetic insight was couched in simple language. Is Naomi Shihab Nye's "Gate A-4" a poem, a very short essay, or something else? Rosaldo sides on the case of poetry, and I'm inclined to agree.
I work hard to write accessible poems. It's difficult to make it look easy.

In writing to be understood I've sometimes been inspired by what William Butler Yeats, in his poem "Adam's Curse," famously said.

"A line will take us hours maybe;
Yet if it does not seem a moment's thought,
Our stitching and unstitching has been naught."

In other words, he worked and worked to write lines of poetry that sing with meter and rhyme, yet read as if they were effortlessly dashed off without a moment's thought.

Nonetheless, I've found that readers often worry that a poem they can understand is artless, perhaps prose, merely a good story, not a poem. That readers can be so disconcerted by an accessible poem makes one wonder. Do they think poems are beautiful words that can't be understood? What comes to mind for me is what a student said about my lectures in the first course I taught. "Your lectures," she said, "are pure poetry—beautiful, I can't understand a word."

Consider, for example, an accessible poem by Naomi Shihab Nye, "Gate A-4," that recently went viral on the internet. Although they were carefully crafted, her verses appear chatty, conversational, as if casually told to a friend. Readers posted comments. They agreed, her verse was beautiful, but some wondered: Was it poetry? Prose? Or just a good story?
16 March 2014 | poets on poets |
« Previous Page
—
Next Page »