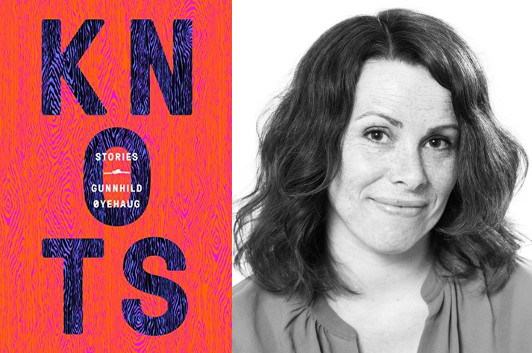 photo: Magne Sandnes
Knots is full of short stories—some of them no more than a single paragraph—that burrow deep into a character's head as they muddle through situations that threaten to overwhelm them. A man decides he's going to prove to his wife he's not a complete loser and tries to go shopping at IKEA; a young girl wants to get from her bedroom to the bathroom without her family noticing her and forcing her to play the piano; a deer stands at the edge of the forest, depressed because nobody notices him. Gunnhild Øyehaug is less interested in the mechanics of plot than the complexities of consciousness—and not just the character's consciousness, but the narrator's and, perhaps, by extension, the reader's. In this guest essay, the Norwegian author talks about some of the writers who set her on that path.
(Knots is Øyehaug's English-language debut; she'll be appearing at Scandinavia House in New York City on July 11, 2017.)
Sometimes you read something that changes the way you write. My short stories exist, as texts, somewhere between what you call stories and short prose. Dubliners by James Joyce changed my short stories, and after that they were changed by Kafka's stories, and after that it was Daniil Kharms' short prose (or prose poetry), combined with a strong love for anything written by Virginia Woolf.

I'd been writing short stories since I was a teenager, heavily influenced by the Norwegian short story master Tarjei Vesaas, and perhaps also the Norwegian short story master Johan Borgen, and the Norwegian pulp fiction queen Margit Sandemo. I suppose I took the drama from the pulp fiction and combined it with Vesaas' heavy symbolism and Borgen's dynamic, entertaining narration in a way that many times has made me think that I'm glad my short stories from my teenage-writer's period have never been found again. Still, I think there might be traces from that heavy combination in my writing, but when I read Joyce, at the age of 22, it was a revelation.
9 July 2017 | selling shorts |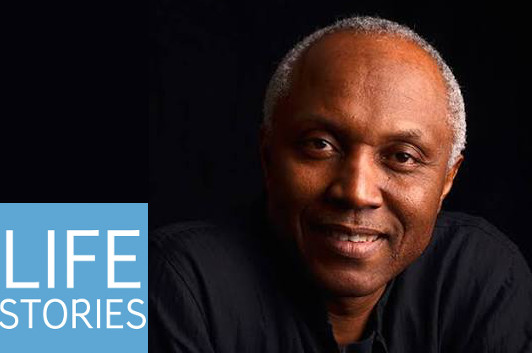 When Okey Ndibe came to America at the end of 1988 at the invitation of fellow Nigerian Chinua Achebe to edit a magazine about African culture, nobody thought to tell him about winter. He'd read about winter in American novels, of course, but he just assumed it would be like the annual cold snap in Nigeria, when the temperature could drop as low as sixty-five degrees, and he dressed accordingly. After his flight arrived in New York City, he stepped out of the terminal to look for his escort, and quickly learned what he was in for in the months ahead.
Never Look an American in the Eye is Ndibe's memoir of his first years in the United States, how he gradually acclimated to our climate and our culture—and, too, how he's had to deal with American assumptions about him and his cultural heritage. (For example, although he's an American citizen, who didn't even begin writing fiction until after he'd been in the United States for a while, one of the first editors to see his debut novel on submission rejected it because she didn't see how readers could be interested in an "African writer.") It's all shot through with Ndibe's warm sense of humor, which we talked about for a bit before I asked him what had prompted him to write a memoir after two novels:
"I've lived a very interesting, rich life in America, [but] it wasn't always like that when it was happening. When I wasn't getting paid as an editor, when I was working for food, it wasn't 'interesting.' When I had to lie about writing a novel, and had to go and write one, it was painful; it was difficult. When I was stopped by the police, it was terrifying. But as I looked back, it struck me that I had a very rich harvest of American narratives—and this is the quintessential immigrant culture in the world. I thought that the ultimate homage I could pay to America for the gifts that it's given me… is to tell my part of this immigrant drama that is America."
Listen to Life Stories #94: Okey Ndibe (MP3 file); or download this file by right-clicking (Mac users, option-click). Or subscribe to Life Stories in iTunes, where you can catch up with earlier episodes and be alerted whenever a new one is released. (If you're already an iTunes subscriber, please consider rating and reviewing the podcast!)
photo: courtesy Okey Ndibe
16 June 2017 | life stories |
« Previous Page
—
Next Page »