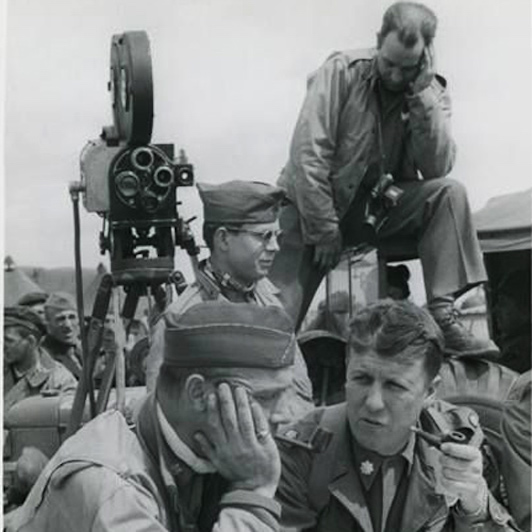 (I originally wrote this review of Five Came Back when it came out in 2014, but the editor who assigned it to me didn't know it had already been assigned to someone else. So I set it aside… But now that Netflix is about to unveil a documentary series based on the book, as well as showcasing several of the films Mark Harris talks about, I felt like, well, this was a pretty good review, maybe people should see it. So here we are.)
Every great movie director has a shadow filmography, the pictures that never got made, and there's a brief passage in Five Came Back, Mark Harris' group history of A-list Hollywood auteurs who applied their talents to the American military effort during the Second World War, that touches on a few projects pitched to studios in the late 1930s which were rejected for being out of step with the national mood before America was ready to fully commit itself to battle. John Ford saw Jean Renoir's Grand Illusion and wanted to do an English-language remake; George Stevens hit upon the anti-war novel Paths of Glory two decades before Stanley Kubrick. Even a Frank Capra film about Valley Forge, with Gary Cooper playing George Washington, was turned down because the head of Columbia Studios "couldn't bring himself to finance a movie in which audiences would be encouraged to root against British soldiers at a moment when England was under an even greater threat from Germany."
Ford had already signed up with the Navy months before the Japanese attack on Pearl Harbor. Capra joined the Army's Signal Corps division soon after, as did William Wyler and John Huston; Stevens had to finish out a contract with Columbia, but enlisted in January 1943. As in his previous book, Pictures at an Exhibition, Harris has several timelines to work with here, and he effectively crosscuts between these five directors' wartime experiences, creating a smooth narrative that even makes room to explore the larger dynamics of the awkward relationship between the wartime government in Washington and the Hollywood studios.
13 March 2017 | read this |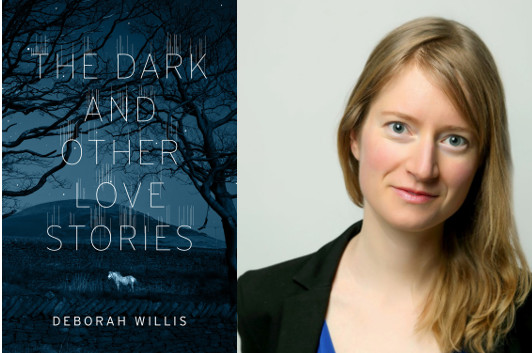 photo: Memotime Photograpy
I love the weird moments in The Dark and Other Love Stories, the short story collection by Deborah Willis. The lonely guy who winds up letting the crow that flies into his apartment stay, the little boy in an Optimus Prime outfit whose father forces him to egg an empty house on Halloween, the famous writer who tries to visit his grandmother's old apartment in St. Petersburg after midnight. I've often said good fiction is about authentic responses to unusual situations, and Willis clearly gets that on a deep emotional level. And, as she discusses in this essay, the prompts that drive those responses can be very subtle…
When I wrote the title story from The Dark and Other Love Stories, I had recently read Flannery O'Connor's Collected Stories. It took me several months to read every work of short fiction she wrote (because I'm a slow reader and because I think stories should be read carefully), so I had been living inside O'Connor's mind for a while when "The Dark" poured out of me.

What a glorious feeling, when the writing is so fluid and easy—it's a gift that comes so rarely. I sat in the coffee shop near my house, typing furiously. I now think that I can thank O'Connor for that gift. From reading her work, I had absorbed how to infuse an ordinary, seemingly innocuous scene with a sense of threat.

In "A Good Man is Hard to Find," O'Connor begins with a light touch of humor as a family prepares for a road trip. The grandmother doesn't want to go to Florida and tries to talk her son out of it by pointing to a newspaper article about The Misfit, a criminal who is "loose from the Federal Pen and headed towards Florida." But the grandmother is an old lady who also worries that if she leaves her cat at home alone "he might brush against one of the gas burners and accidentally asphyxiate himself." In her blue straw hat with a bunch of white violets on the brim, she is the picture of a silly biddy. We, as readers, don't take her warning seriously.
10 March 2017 | selling shorts |
« Previous Page
—
Next Page »