With his debut novel, The Short Fall, recently out, Marek Waldorf engaged in a series of email exchanges with the author Thomas McGonigle. The book that they're talking about here, St. Patrick's Day, Dublin 1974, isn't actually out yet, although fragments have been appearing in literary magazines over the years—and, apparently, Dalkey Archive Press does plan to publish it; it's merely a question of when. In the meantime, I'm delighted they've agreed to share their conversation as an Author2Author post.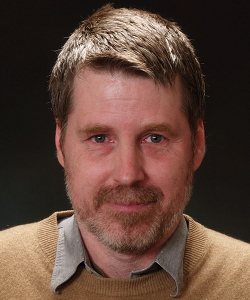 Marek Waldorf: I wanted to open with a quote from St. Patrick's Day, Dublin 1974. Just a sentence because your sentences are wonders to behold, either at a swoop or counting the surprises:
"That woman, the Wife of the Poet, would follow a coffin hoping it would spring a leak and she could lie under it with mouth open ready to sup on the fluids to nourish her through the rest of her miserable life of hanging out, having waited for him to finish up the drink for the night so she could get him home so he could vomit in the privacy of her scorn for him."
(That had at least three in store for me. It also makes me want to start a Tumblr for insults too big to tweet.) Going to Patchogue, your previous book, demonstrates a mastery of invective—heroic invective—but for me this beats all the great examples in there. At the same time, though, I think the quote belies the dare-I-say mellower mood and cleaner line (propulsion) of the story, a sort of pub crawl to the end of night. All your books seem negotiations between memory and the act of remembering—as if tweezering one scab of commemorated time off another. The historical and political dimensions of the act of remembering are explored most starkly in your first book (the title is quite literal, in fact: The Corpse Dream of N. Petkov), but it's a strong current throughout.

Compared to the new book, both Petkov and Patchogue seem closer in form to collage. Patchogue tracks a reinsertion—a going-to and a coming-away—but it's also coming at the reader from every direction: I was constantly looking over my shoulder, paging back for the dangling/missing threads (somebody always seems to be sneaking up on you). Because Dublin has a supreme "through-line" for St. Patrick's Day, 1974, I found it easier to catch the other lines of reminiscence either refracting out from it or (more likely) in one of those hall-of mirror glimpses. In other words, the new book negotiates the layers of memory and loss with greater ease, or maybe more luxuriantly. So there's my overarching question: How does the mood of this book, its projection of memory, "dictate" the style? Do you see a kind of mellowing in both subject matter & form here, or would you reject that term? And in the two earlier—jumpier—novels, how do you think about what goes where? Do you imagine the reader moving sequentially through these works, playing hopscotch, or making the time to do both?
3 November 2013 | author2author |
When Ron Irwin and Tiffany Baker realized that they had rowing in common as well as novel writing, it made sense to them that they'd ask each other a few questions about both topics. Baker is best known, perhaps, as the author of The Little Giant of Aberdeen County, but she has a new novel, Mercy Snow, on the way in early 2014. Ron Irwin's debut novel, just published, is Flat Water Tuesday.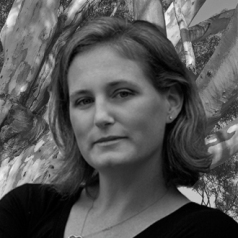 Tiffany Baker: Rowers are notoriously competitive and obsessive. The sport pushes you to your limits, and forces you to confront all your fears and faults. You do such a good job of showing that psychological aspect of the sport in Flat Water Tuesday. I know what a profound impact rowing has had on my work and my life in general, and I'm curious what kinds of parallels you would draw between the art of writing and the sport of rowing? If you were going to say rowing was a metaphor for anything in life, what would it be? And do you still row now?
Ron Irwin: I row occasionally but felt that I was finished with the sport after the final race of the season in college. I had rowed for eight years, progressed as far as I knew I was going to go, and the sport had brought me many friends and many adventures. I had rowed in many of the major U.S. cities and had won plenty of medals. I was ready to ask myself what was next. That said, I was just back at my former boarding school, Kent, and rowed with some old friends, and felt the old thrill.

Rowing is a double edged sword to a writer. On the one hand, it teaches you discipline and directness of purpose. It teaches you to ignore failure and to focus. These things are crucial for a writer. Legendary Harvard coach Harry Parker, who died recently, once pointed out that there is very little flair in rowing; it is just essentially "hard work" and I feel that writing is much the same. Persistence really pays in this business. I would say that one of my best qualities as a writer is my ability to doggedly follow an idea to the end.
8 July 2013 | author2author |
Next Page »