photo courtesy Biblioasis
Canadian novelist Catherine Leroux's second book, The Party Wall, won the Quebec Booksellers Prize and the Prix France Québec when it was first published in French in 2014. Lazer Lederhendler's English-language translation, published this year by Biblioasis, has just won Canada's Governor General's Award for translated literature, and it made the shortlist for the Giller Prize for fiction, too. I'm pretty excited about this novel; at first, you don't know how its various threads, from two young sisters walking through a threatening neighborhood to a Canadian prime minister in what now reads like an all-too plausible dystopian future whose wife uncovers an earth-shattering secret, connect to each other. But Leroux brings everything together in a way that still allows each story to maintain its separate power—you might spend some time trying to guess how she'll do it, but it's not going to distract you from the dramas she's set up for her characters.
Leroux is just one of many Québécois writers Lederhendler has translated in recent years, making this literary scene accessible to English readers. In this guest post, though, he hits upon an idea that makes me think about just how thick (or thin!) we should make any line we draw between Québécois literature and English-language Canadian literature.
In a past life teaching English and, later on, translation in Montreal, I often made a point early in the term of quoting Wallace Stevens's well-known aphorism, "French and English constitute a single language." Granted, most people anywhere would find it hard to get their heads around this concept, let alone college students in Quebec, where the relationship between French and English is at the heart of a centuries-old conflict that is far from over.

My aim, though, was not to persuade students that Stevens was right but rather to bring into question some widespread and entrenched assumptions that draw a sharp, dichotomous boundary between the two languages: "English is the language of business, French the language of diplomacy"; "French is difficult, English is easy"; "English is concrete, French is abstract"; "English is demotic, French is elitist," and such. Whereas to postulate that English and French somehow form one language is to floodlight the overlap, the liminal region where kinships and affinities as well as tensions (the dreaded "false friends" and their kind) are played out.
16 November 2016 | uncategorized |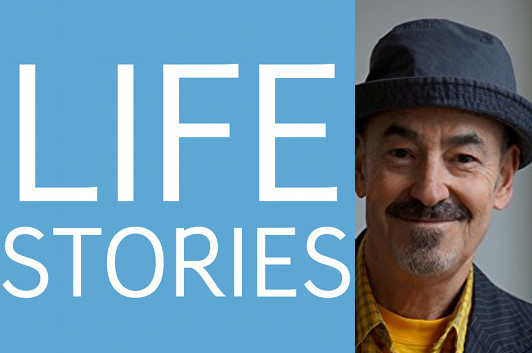 Barry Yourgrau actually lives just around the corner from me in Queens, so it was absurdly easy for us to get together to chat about his memoir, Mess—and the fact that this episode was recorded in my kitchen explains the occasional traffic noises from outside the second-floor window. Anyway, we had a great time talking about why he didn't let anyone into his working studio—not even his girlfriend, whose apartment it was originally—and what happened when she finally told him to get it together. That led us to the differences between clutter and hoarding, and about how his efforts to create a document of his efforts to finally clear out his apartment sometimes created a "double block," where he wasn't writing and wasn't cleaning. And then I mentioned how Mess foregrounds one of the fundamental qualities of memoir, the way in which it offers the memoirist's life up for judgment, because that's something Yourgrau does himself with practically everyone he encounters in the course of his story. Here's what he said about that:
"To a certain extent, memoir is… people have doors which they—this is my room, don't go in, a room of one's own, right? So in a certain sense, a memoir opens that door. So for an artist to go into there is really difficult, a process of tremendous opening up vulnerability. But, on the other hand, the act of writing is a way of controlling.

Nobody's memoir is the forensic truth… I mean, how many memoirs have you read where people remember conversations in their childhood? You tell me one person who remembers what they said in the kitchen to their mother. I mean, they may generally remember, but if they start offering you dialogue, it's all constructed. Sometimes constructed with more veracity, sometimes constructed with less veracity…

For me, one of the things that's interesting is that I'm usually a fiction writer, of, if I may say so, surreal fiction, but it's surreal fiction like dreams, which means that it's actually rather revelatory and confessional… I'm known kind of as a fantasist or something, but actually everything is—they're all based on emotional events in my life that I dress up and change."
Two collections of his early stories, Haunted Traveller (which is subtitled "An Imaginary Memoir") and Wearing Dad's Head, have just been reissued in paperback as well.
Listen to Life Stories #87: Barry Yourgrau (MP3 file); or download this file by right-clicking (Mac users, option-click). Or subscribe to Life Stories in iTunes, where you can catch up with earlier episodes and be alerted whenever a new one is released. (And if you are an iTunes subscriber, please consider rating and reviewing the podcast!)
photo: Charles Raben / Urban Face
5 October 2016 | life stories, uncategorized |
Next Page »