(The immediate impetus for this post is a string of events affecting the literary and publishing communities in which I live my life, but I'm sure that everyone reading this has seen similar incidents online, in other areas. And I've been thinking about this for a long time. This is the moment it felt right to step forward and say something.)
My perspective on online bullies is shaped by the fact that I used to be one.
When I first got on the Internet as a graduate student, using a university account, the web had yet to become a significant platform, so one of the biggest games in town, perhaps the most significant, was Usenet—a collection of threaded conversations, tagged and sorted by a many-layered hierarchy of subject matters, diverse enough that you could find a "newsgroup" for just about any topic you were interested in discussing. It was a forum where knowledge and the ability to write well could contribute much to your social reputation, and I took to it immediately.
At some point, I acquired a separate account from a commercial Internet service provider, and for a number of reasons I chose to post from that account using a pseudonym. At the time, I could and did give a whole spiel using postmodern theory about distinguishing "the author-function" from the writer and how online technology enabled us to reshape our personalities and the way we present ourselves to the world, but the bottom line is I liked the freedom of "performing" in that voice, that persona, in ways that were unlikely to bring about the consequences they would if I behaved the same way offline.
To be blunt, I was able to behave like a complete asshole.
30 September 2014 | uncategorized |
For more than a few years now, America's literary community has been talking about the the gender imbalances that take place in mainstream book reviewing. Each year, VIDA: Women in Literary Arts compiles the data to show that male writers are still getting reviewed disproportionately in comparison to women writers; each year, the mainstream media sniffs at the so-called bean-counting approach to literary criticism and attempts to turn its deficiencies into strengths by claiming they're focused on the books that "really will endure," as former New York Times Book Review editor Sam Tanenhaus put it.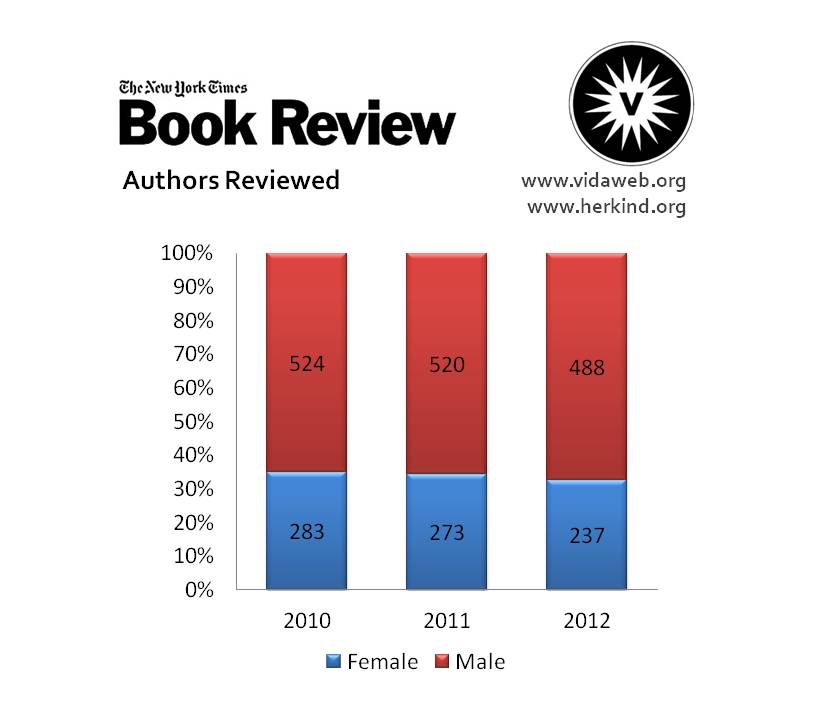 I've talked about this a lot over the years. I've even described how, as a reviewer, I've fallen into the same traps despite my best efforts when I'm writing about books here or for other outlets. And the gender gap is only part of the problem: Though it's gotten less media attention, some critics have pointed out that, if we look at the ethnic backgrounds of the writers getting reviewed by the mainstream press, it's an awfully white looking field. So, after all this time spent clamoring for change and not seeing it, I began asking myself: What do I want to do about this?
20 January 2014 | uncategorized |
Next Page »