photo courtesy Caitlin Hamilton Summie
I've known Caitlin Hamilton Summie for years, first as the marketing director of some fantastic small independent publishers, and then as the proprietor of her own marketing and publicity firm. Now I find out she's been writing her own short stories this entire time, and they've just been collected in To Lay to Rest Our Ghosts. It's an apt title: Caitlin's characters deal with the holes left in their lives by, say, fathers lost to combat overseas, or sisters who were their only point of contact with an estranged family—or they're haunted by the memory of a young girl who played hopscotch outside their apartment building those few months they tried living in Manhattan. Or…well, discover for yourself. In this guest essay, Caitlin reveals how Louise Erdrich's stories were the key that unlocked a central aspect of her own writing.
I have loved the short stories of Jhumpa Lahiri and William Maxwell and Hemingway—and others—but if I were to think of one collection that really affected me as a writer, it would be Love Medicine by Louise Erdrich—the first Love Medicine, not the revised edition she published later.
14 August 2017 | selling shorts, uncategorized |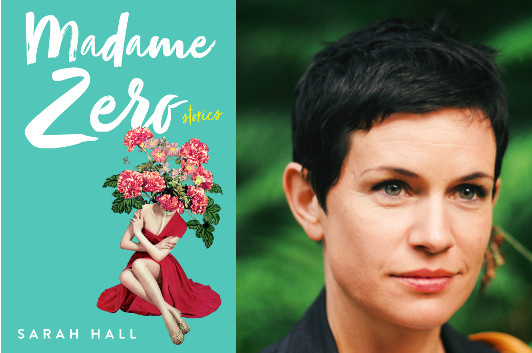 photo: Richard Thwaites
I've been a fan of Sarah Hall for about a decade now; she's even been a guest for a literary event I curated back in the day. So I was very excited to see her new short story collection, Madame Zero. From the outright fantasy of "Mrs. Fox" to the emotional turbulence bubbling under the clinical detachment of "Case Study 2″ to the grim, twenty-minutes-into-the-future premise hanging over "Theatre 6," these stories are staying with me, and I expect I'll be thinking about them—and the other six stories, as I finish them in turn—for some time to come. In this guest post, Sarah talks about some stories that have stayed with her through the decades.
My earliest memories of short stories are from infant school—sitting on the blue carpet of the tiny library, aged six and utterly spellbound as the headmaster recounted by heart a series of Lake District folk tales. The Windermere Ferryman. The Hairy Toe. The Cappel (a large, flame-eyed, ghost dog): This was mind-twisting stuff in the late 1970's, before you weren't allowed to terrify small impressionable people, or suggest to them that at any moment life could be thrown out of kilter.
25 July 2017 | selling shorts |
« Previous Page
—
Next Page »