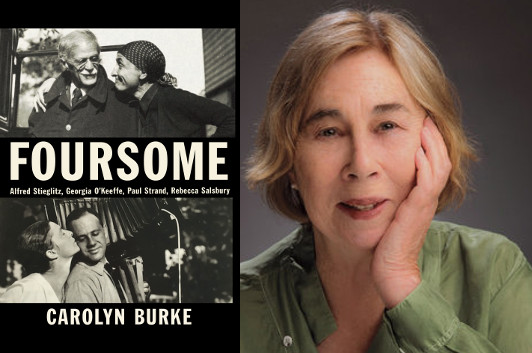 photo: Paul Schraub
I first met Carolyn Burke in 1995, when we discussed her biography of the early 20th-century artist Mina Loy. A decade later, Burke and Hazel Rowley shared some of their correspondence about literary biography with me. I'm delighted to introduce you to her latest book, Foursome, a group history exploring the interlocking lives of the photographers Alfred Stieglitz and Paul Strand and the painters Georgia O'Keefe and Rebecca Salsbury James. Over a span of decades, their personal and artistic passions frequently overlapped one another, until each of them owed something of their development to the other three. Sorting that story out wasn't easy, but, as Burke writes in this guest essay, it was an opportunity that came along at the perfect moment.
Writing my way to the end of No Regrets, I seemed to be lingering, in my imagination, at Edith Piaf's grave—where I first felt the sense of communion with the chanteuse that prompted me to write about her. I enjoyed writing that book so much that I could not imagine devoting myself to another birth-to-death biography.

What I did not realize until later was that in bidding adieu to PIaf, I was sensing the need for a break from the linear model of life-writing. In retrospect, it seems that writing lives of Mina Loy, Lee Miller, and Piaf has pointed the way to the idea of a group portrait, the kind of book that emboldened me to embrace the role of story-teller.

When I was wondering what to do next, an artist friend told me about a little-known 'modern woman' named Rebecca Salsbury James— "your kind of subject," he said. She was just that, I learned from the scant material I could find about her. Still, Rebecca's perspective on her years with the group of creative spirits around the photographer and cultural impresario Alfred Stieglitz—as the wife of his protégé, Paul Strand, as the close friend of Georgia O'Keeffe (who would marry Stieglitz), and as Stieglitz's muse and correspondent—allowed me to imagine a narrative that interwove the lives of its protagonists, a tapestry, or, as I would come to see later on, the Southwestern embroidery called colcha adapted by Rebecca once she moved to Taos.
21 March 2019 | guest authors |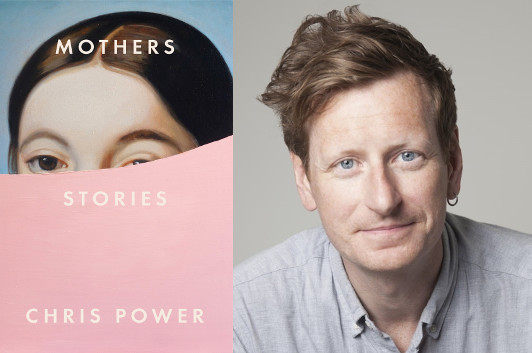 photo: Claudia Burlotti
A flailing standup comedian keeps his career alive by doing Rodney Dangerfield's act, but you can just imagine how that makes him feel. A woman recalls growing up in an apartment complex in the 1970s, and the lie she told about one of her neighbors. A seemingly innocuous disagreement between two weekend vacationers over a hiking route turns out to have deep emotional undercurrents. These are some of the worlds of Chris Power's debut collection, Mothers. One of the reasons I was interested in this collection is that, as he explains in the opening to this guest post, Power isn't just a creator of short stories, he's also a scholar of the genre—surely, I thought, he'd have some recommendations for the "Selling Shorts" series that would send me off not just in new directions, but new directions I hadn't even known were on the map. You know what I mean: There's a lot of writers we "know" we "should" read, and Power certainly mentions some of those, but there's also the writers we had no idea we ought to be reading, and Power passes along some intriguing discoveries (for me, at least), too.
Since 2007 I've written a column called "A Brief Survey of the Short Story" for the Guardian. Each edition aims to provide an overview of the work of a single author whose work has some significance in the development of the short story form. It doesn't operate to a strict timetable (it's been nearly two years since the last edition, which I guess you could call a hiatus), but I've written 72 of the things so far, and I still have a list as long as your arm of writers I'd like to include in the future.
21 January 2019 | selling shorts |
« Previous Page
—
Next Page »