About Ron Hogan
HEY! I've started a newsletter, Destroy Your Safe and Happy Lives, where I share my advice for writers on how to maintain a fruitful writing practice (which isn't necessarily the same thing as becoming a "successful" writer). Some of the ideas I've explored in this newsletter are at the heart of my new book, Our Endless and Proper Work.
* * * * *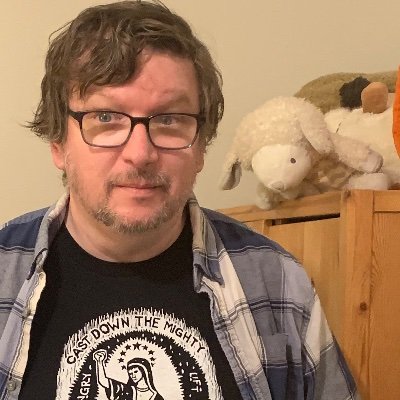 Ron Hogan helped create the literary Internet by launching Beatrice.com in 1995. For more than a decade, he served as the co-host of Lady Jane's Salon, the first monthly reading series dedicated to romance fiction. (Previously, he curated a series of conversations between authors and bloggers at Brooklyn's Greenlight Bookstore.)
He has also been a contributing editor at Shelf Awareness, and has written book reviews and feature stories for publications like Tor.com, the Dallas Morning News, Buzzfeed and The Daily Beast. He spent several years writing about the business side of publishing as a senior editor for GalleyCat, then briefly worked with Houghton Mifflin Harcourt as their director of e-marketing strategy, and was part of the initial editorial team for Regan Arts, where he published novels by Ben Brooks, Beth Hahn, Lisa Glatt, Kermit Roosevelt, Lev AC Rosen, and Karolina Waclawiak. He speaks frequently at book festivals and publishing conferences about how to make the best use of social networking tools, advances in digital publishing, and other transformative trends in the publishing industry.
Ron's most recent book is Our Endless and Proper Work: Starting (and Sticking to Your Writing Practice. He is also the author of Getting Right with Tao, a print edition of his popular online "translation" of the Tao Te Ching into modern vernacular, and The Stewardess Is Flying the Plane, a visual tribute to '70s Hollywood, as well as a contributor to several anthologies, including the New York Times bestseller Not Quite What I Was Planning, Forgotten Borough: Writers Come to Terms with Queens, and Secrets of the Lost Symbol.
Interviews from Beatrice have been republished in the University Press of Mississippi anthologies Conversations with Kazuo Ishiguro, Conversations with Bharati Mukherjee, and Conversations with James Ellroy.
Ron has spoken at, among other venues, the Association of American Publishers, BookExpo America, NYU Summer Publishing Institute, Miami Book Fair, Writers League of Texas, Texas Book Festival, Pulpwood Queens Girlfriend Weekend, Book Blogger Convention, Alabama Book Festival, Empire State Book Festival, James River Writers, Los Angeles Times Festival of Books, Small Press Book Fair, the Southern Festival of Books, O'Reilly Tools of Change, Manhattanville College, VA Festival of the Book, and on C-SPAN's BookTV.
You can contact him at ronhogan [at] beatrice [dot] com.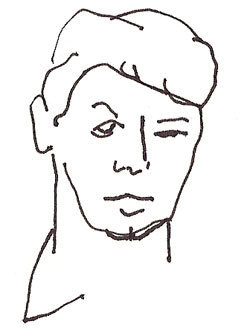 "Unlike many bloggers, Hogan maintains a civil tone in his critiques, thereby upping his credibility factor." (February 2004)
"The best lit bloggers are keen and devoted readers, witty gossips and perceptive critics of the book industry. The worst lit bloggers sound like what you'd get if you seated the title characters from Heathers around the Algonquin Round Table and gave them a photo of Zadie Smith on a bad hair day. Ron Hogan… stays on the right side of that line." (October 2004)
New York Daily News: "Beatrice is a daily read for people in the publishing world…" (July 2005)
Elizabeth Hand: "Litblogs like Beatrice aren't the wave of the future, they're the wave of the present. Any writer who ignores that fact does so at her/his peril." (May 2007)
The Millions: "Beatrice is probably my favorite of all the litblogs. Hogan touches on all the big stories with humor…" (September 2004)
Booksquare.com: "Regular Beatrice readers know the blog frequently discusses chicklit —their fair appraisal of the subject is refreshing, especially because men often don't write about women's fiction with any sort of understanding." (October 2004)
National Poetry Almanac: "…combines sharp wit with journalistic discipline to cast an unflinching eye at the often soap-operatic literary publishing industry." (November 2004)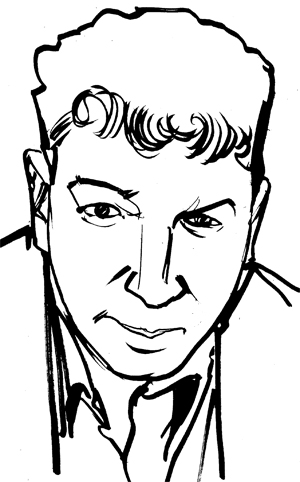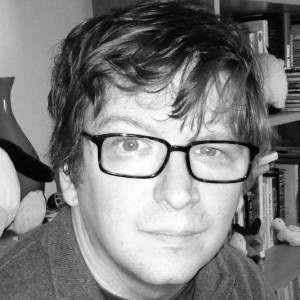 photos by Laura Hogan & Miriam Berkley;
artwork by Sarah Manguso & Leland Purvis