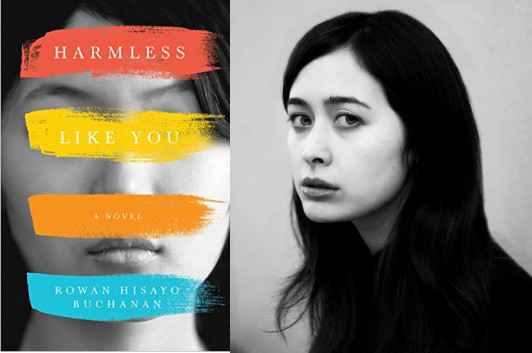 photo: Eric Tortora Plato
It's funny: I wouldn't have thought of Rowan Hisayo Buchanan's Harmless Like You as a "New York novel," exactly, even though, as she concedes in the essay below, a good part of the novel is set there, nearly half a century in the past. Part of my thinking is that it's such a strongly character-driven novel, but that's not to say there's no strong sense of place, because Buchanan's New York feels very authentic, even though it's before my time as a New Yorker. Perhaps that's because of how diligently Buchanan makes her characters, especially Yuki, pay attention to the world around them—the world becomes authentic through her eyes.
A few days ago, a friend called Harmless Like You a New York novel. The book is set in New York, Connecticut, and Berlin, but New York wins by page count. Still, I recoiled inside. I sipped my coffee and tried to keep a reasonable face. A New York novel. The phrase sounded smug as a young banker clinking his martini in a midtown bar. Could I have written such a thing? I just wanted to tell a story about a Japanese American woman who wants to be an artist and who leaves her son.

My first New York was a dream. I was born in London, a city almost as large, and just as written about. My dream New York didn''t come from Audrey Hepburn standing outside Tiffany's or the glossy I <3 NY sign. My New York was passed down to me by my mother. It was a home that she missed and I think, by telling stories, she rebuilt the city in our kitchen. It was the New York where she'd played with the Catholic kids and wandered into Mass by mistake. It was the New York where, as a little girl, she'd sat with Greta Garbo on a park bench. It was the New York where her mother left her in the Metropolitan Museum with museum guards for babysitters.

When I was eighteen, I moved to New York. I walked the Brooklyn Bridge eating lychees on a hot August night. I fought with a friend and sat out on his fire escape to sulk. Slowly, I stopped thinking of these scenes as New York moments. They just became moments. I had a grocery store, a bodega, a subway stop that I thought of as mine.
20 March 2017 | guest authors |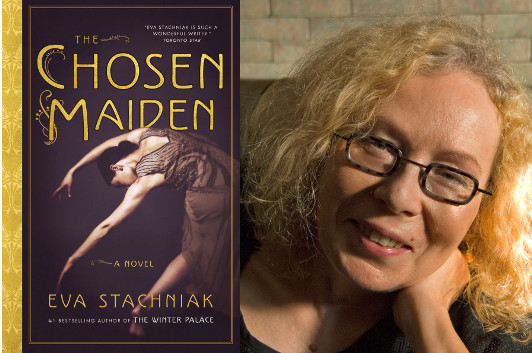 photo: Stanisław Jerzmański
Eva Stachniak has written several novels, including The Winter Palace and Empress of the Night. Her latest, The Chosen Maiden, has just come out, and it vividly recreates the early life of Bronislava Nijinska, one of the great dancers of the 20th century. (You may have heard of her older brother, Vaslav Nijinsky.) In this essay, Stachniak explains what prompted her to take up Nijinska's story… and how it ended up being a more personal story than she'd expected.
Having written two novels inspired by Catherine the Great, I wished to explore the time when Catherine's legacy was coming to its violent end. This time it was not the Imperial court itself that attracted me, however, but the Artists of the Imperial Theatres, the stars of the Russian ballet. One of them was Bronislava (Bronia) Nijinska, a brilliant dancer and choreographer who came of age just as the Imperial Ballet, once an obedient and obliging child of the court, broke into open revolt and began to assert its own vision of what Russian art should become.

What drew me to Bronia? There was, of course, the tantalizing connection to her beloved elder brother, Vaslav, the God of the Dance (he was her mentor but she was the best interpreter of his choreography). There was the Polish connection (both Nijinsky parents came to Russia from Poland and Polish was Bronia's mother tongue). There were her choreographic visions forged in the cauldron of revolutionary Russian art which secured her a firm place in the history of modern dance. But, in the end, as I pored over the treasures of the Bronislava Nijinska archives at the Library of Congress—boxes of intimate diaries, letters, and snapshots she took of her family and friends—the two main themes of The Chosen Maiden began to emerge: art as the source of inner strength and the steadfast solidarity of the Nijinsky women.
13 February 2017 | guest authors |
« Previous Page
—
Next Page »