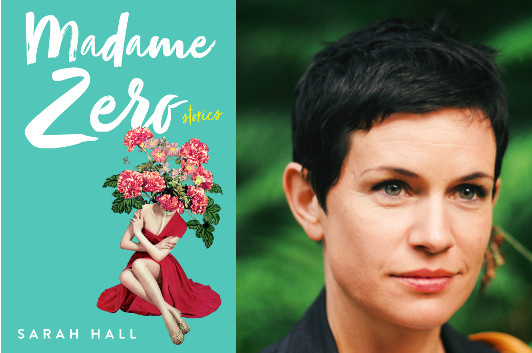 photo: Richard Thwaites
I've been a fan of Sarah Hall for about a decade now; she's even been a guest for a literary event I curated back in the day. So I was very excited to see her new short story collection, Madame Zero. From the outright fantasy of "Mrs. Fox" to the emotional turbulence bubbling under the clinical detachment of "Case Study 2" to the grim, twenty-minutes-into-the-future premise hanging over "Theatre 6," these stories are staying with me, and I expect I'll be thinking about them—and the other six stories, as I finish them in turn—for some time to come. In this guest post, Sarah talks about some stories that have stayed with her through the decades.
My earliest memories of short stories are from infant school—sitting on the blue carpet of the tiny library, aged six and utterly spellbound as the headmaster recounted by heart a series of Lake District folk tales. The Windermere Ferryman. The Hairy Toe. The Cappel (a large, flame-eyed, ghost dog): This was mind-twisting stuff in the late 1970's, before you weren't allowed to terrify small impressionable people, or suggest to them that at any moment life could be thrown out of kilter.
25 July 2017 | selling shorts |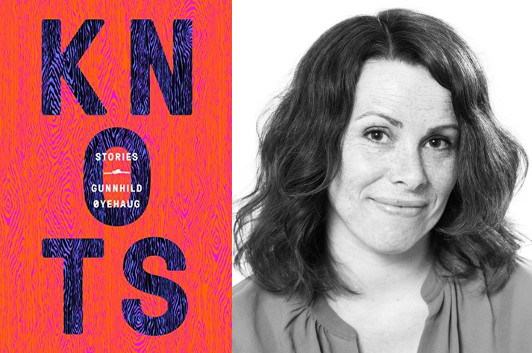 photo: Magne Sandnes
Knots is full of short stories—some of them no more than a single paragraph—that burrow deep into a character's head as they muddle through situations that threaten to overwhelm them. A man decides he's going to prove to his wife he's not a complete loser and tries to go shopping at IKEA; a young girl wants to get from her bedroom to the bathroom without her family noticing her and forcing her to play the piano; a deer stands at the edge of the forest, depressed because nobody notices him. Gunnhild Øyehaug is less interested in the mechanics of plot than the complexities of consciousness—and not just the character's consciousness, but the narrator's and, perhaps, by extension, the reader's. In this guest essay, the Norwegian author talks about some of the writers who set her on that path.
(Knots is Øyehaug's English-language debut; she'll be appearing at Scandinavia House in New York City on July 11, 2017.)
Sometimes you read something that changes the way you write. My short stories exist, as texts, somewhere between what you call stories and short prose. Dubliners by James Joyce changed my short stories, and after that they were changed by Kafka's stories, and after that it was Daniil Kharms' short prose (or prose poetry), combined with a strong love for anything written by Virginia Woolf.

I'd been writing short stories since I was a teenager, heavily influenced by the Norwegian short story master Tarjei Vesaas, and perhaps also the Norwegian short story master Johan Borgen, and the Norwegian pulp fiction queen Margit Sandemo. I suppose I took the drama from the pulp fiction and combined it with Vesaas' heavy symbolism and Borgen's dynamic, entertaining narration in a way that many times has made me think that I'm glad my short stories from my teenage-writer's period have never been found again. Still, I think there might be traces from that heavy combination in my writing, but when I read Joyce, at the age of 22, it was a revelation.
9 July 2017 | selling shorts |