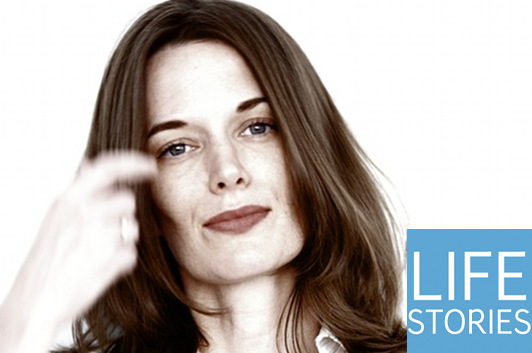 photo: Tom Schierlitz
In this episode of Life Stories, the podcast where I talk to memoir writers about their lives and the art of writing memoir, my friend Megan Hustad discusses More Than Conquerors, in which she recalls growing up in the Caribbean and the Netherlands as the younger daughter of Christian missionaries, how she deliberately chose to embrace a more secular path in her early adulthood, and the middle ground she occupies these days. One of the things we discussed is how she wrote the book to counter the stereotypical reactions some people had upon learning of her evangelical childhood:
"As someone who was raised by people whose faith and spiritual practice leads them to characteristics and ways of being, ways of treating people, that are for the most part pretty admirable, like my parents, like my grandparents… I wanted to honor that. If the only Christians you know of are on TV, or you read about them in the news, or you think somehow that Sarah Palin is a good representative of what a Christian mindset is, then you have no idea. And I wanted to show these people who, by and large, were gracious, who believed in forgiveness, who were generous even in situations in which a purely secular materialist mindset would tell them they would be stupid to be generous, that they should have just tried to preserve what was theirs… and open-mindededness, too. I had fun doing it."
Our conversation is deeply personal, with a touch of cultural speculation—much like More Than Conquerors itself. I'm biased in favor of my friend, as you might expect, but it's shaping up to be one of my favorite memoirs so far this year, one that I think will surprise and delight a lot of readers.
Listen to Life Stories #68: Megan Hustad (MP3 file); or download this file by right-clicking (Mac users, option-click). Or subscribe to Life Stories in iTunes, where you can catch up with earlier episodes and be alerted whenever a new one is released. (And if you are an iTunes subscriber, please consider rating and reviewing the podcast!)
30 April 2014 | life stories |