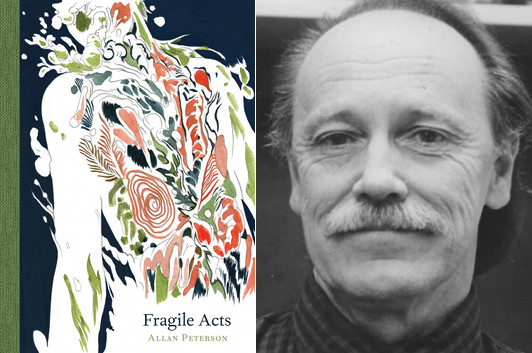 photo via Poetry Foundation
We want more, but more is an emergent property.
It comes for you out of the same constiutents
as when you were nothing but them yourself,
from the unspoken, the far place
nickels disappeared with their buffalos.
Most of us never believed the ordinary
was that miraculous, the complex reducible
completely to a few brash headlines.
Look at the inquisitive miles fingers have put on pianos,
knocking softly though nothing opened.
Perhaps the pretty demons inside failed to hear
the twisting polonaise, hiding as they were
behind the curtains in brocade
covered with hunting scenes,
seeing the parade of notes festive though death-dressed.
One day you discover from the ads
suspicious has the same look as discriminating,
that greeny tigers have hidden their skins on the leaves
of Diffenbachia, ideas like onions are dropping their pale slips
to the floor, that the garden is a smile around the house,
and around what is hidden by the house.
Fragile Acts is Allan Peterson's fourth collection of poems. In addition to "More," it includes "Pure Indonesia" from Boston Review and several poems archived at the Poetry Foundation website, like "Eight Presidents" and "Moon Missing."
McSweeney's previewed their publication of Fragile Acts with the poem "Long Distance," as well as an interview with Peterson: "The poems I hope for and hope to write are reflective, revealing, and incantatory," he said. "Incantatory, not in the sense of repetition, but spell inducing because of the aura of seriousness, metaphoric description, and reverie. A poem is not a caption to experience, it is experience, and not a reminiscence, though it may contain reminiscences. A poem is an act in the present."
20 August 2013 | poetry |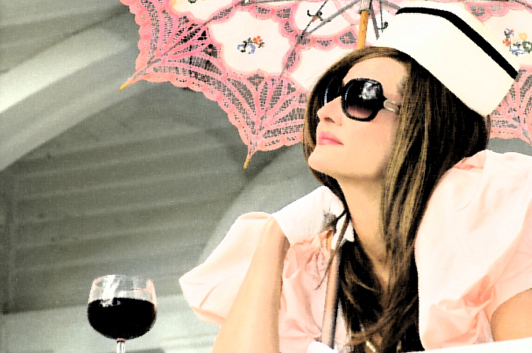 photo: Randy Whittington
I've known Susan Reinhardt for a few years now, since we met at one of Kathy Patrick's Pulpwood Queens Girlfriend Weekend literary festivals out in Jefferson, Texas. She recently sent me a copy of her new novel, Chimes from a Cracked Southern Belle, and told me a bit about how, after facing a round of "we'd love to but…" rejections from New York publishers, she found a publishing company in her hometown of Asheville, North Carolina, willing to simply say "we'd love to."
Telling that story below, she compares Chimes to the novels of Billie Letts, and as I was reading it, I was also reminded of another really wonderful contemporary southern writer, Michael Lee West. I'm really excited to see Susan taking charge of her literary destiny like this; she's got a fun, sassy voice that could never have been stilled for very long.
I always knew I wanted to write a novel, but life and kids and the day job as a columnist and reporter just seemed to get in the way. One day I told myself, if I write a page a day, I'll have a novel in a year. Let's just say that novel was so-so and is in a box somewhere in my basement, probably festering with dead bug carcasses.

Over the next few years, I took this craft more seriously and studied the best writers, enrolled in fiction classes and read many books on how to write the Great American novel. I had a decent draft of Chimes from a Cracked Southern Belle, then under a different title, and submitted it to New York's top agents. After a bunch of rejections, three wanted to represent me, and I went with the one I felt best matched.

He tried to sell the novel. We got rejections that glowed like a supermoon. Even though I felt discouraged, a common angst among writers, I didn't throw the dream in the dustbin. I told my agent I could write a collection of funny essays, and sent him about a dozen. Boom! He sold my non-fiction book to Kensington and landed a book deal for Not Tonight Honey Wait Til I'm a Size 6, which became a bestseller. I did two more books for Kensington, and then tried my hand once again at revamping the novel and re-submitting the work.

By then, I had a new agent, another stellar person believing in my book and even saying, "This could possibly go to auction." Is that not the magic sentence every writer longs to hear?
19 August 2013 | guest authors |
Next Page »