photo: courtesy John Mantooth
Earlier this year, I was asked to review Nathaniel Rich's Odds Against Tomorrow; not knowing much about the story going in, I was caught off guard by the arrival of a megastorm with strong echoes of Hurricane Sandy, which was still lodged in the foreground of my memory. I had a similar experience with The Year of the Storm, the debut novel from John Mantooth, which I began reading in May, shortly before the tornadoes that went through Oklahoma. When the opportunity to have Mantooth write a guest essay for Beatrice presented itself, I wondered if he might be interested in discussing the power of stories about storms—he took my barely-formed idea and came up with a very effective statement about the potential resonance between fiction and our real-life experiences.
Anytime you write fiction, you run the risk of trivializing another person's experience. Write about war and the veteran who swallowed the war whole when he was 21 and will die with that same war lodged in his throat, shakes his head, mutters in a disdainful voice, and walks away angry from your book because war just can't be fiction. Not to him. Write about murder, and someone will read your book whose life has been touched by that act, and she will be turned off, will seek to read other kinds of books, the ones whose storylines don't hit so close to home. It doesn't matter how well you write about a topic, someone will always be hurt or turned off or angry. And that's okay. Fiction must make some readers walk away or it's probably not worth writing.

My first novel is set in Alabama, and I've lost count of how many twisters blow through the woods behind the narrator's rural home. The book uses these tornadoes as a metaphor of transformation. Storms change things, they pick up the landscape and spin it around, dropping it back in unrecognizable pieces. The storm is a metaphor for growing up, for waking up and finding that the world is actually quite unrecognizable, that the very place you spent your childhood playing is really another place. It's a book I'm proud of, and a metaphor that I think works.
21 July 2013 | guest authors |
When Ron Irwin and Tiffany Baker realized that they had rowing in common as well as novel writing, it made sense to them that they'd ask each other a few questions about both topics. Baker is best known, perhaps, as the author of The Little Giant of Aberdeen County, but she has a new novel, Mercy Snow, on the way in early 2014. Ron Irwin's debut novel, just published, is Flat Water Tuesday.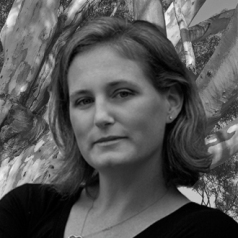 Tiffany Baker: Rowers are notoriously competitive and obsessive. The sport pushes you to your limits, and forces you to confront all your fears and faults. You do such a good job of showing that psychological aspect of the sport in Flat Water Tuesday. I know what a profound impact rowing has had on my work and my life in general, and I'm curious what kinds of parallels you would draw between the art of writing and the sport of rowing? If you were going to say rowing was a metaphor for anything in life, what would it be? And do you still row now?
Ron Irwin: I row occasionally but felt that I was finished with the sport after the final race of the season in college. I had rowed for eight years, progressed as far as I knew I was going to go, and the sport had brought me many friends and many adventures. I had rowed in many of the major U.S. cities and had won plenty of medals. I was ready to ask myself what was next. That said, I was just back at my former boarding school, Kent, and rowed with some old friends, and felt the old thrill.

Rowing is a double edged sword to a writer. On the one hand, it teaches you discipline and directness of purpose. It teaches you to ignore failure and to focus. These things are crucial for a writer. Legendary Harvard coach Harry Parker, who died recently, once pointed out that there is very little flair in rowing; it is just essentially "hard work" and I feel that writing is much the same. Persistence really pays in this business. I would say that one of my best qualities as a writer is my ability to doggedly follow an idea to the end.
8 July 2013 | author2author |