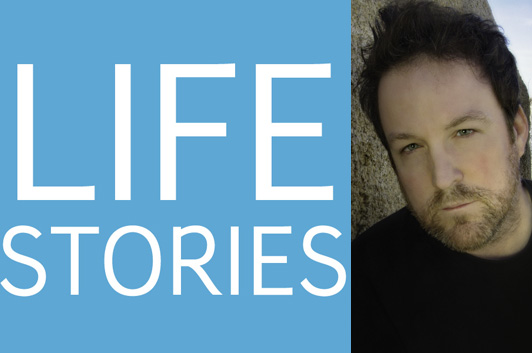 Christa Parravani
In this episode of Life Stories, a series of podcast interviews with memoir writers about their lives and the art of writing memoir, I'm talking with Anthony Swofford about Hotels, Hospitals, and Jails, a multi-faceted memoir that reveals the downward spiral he went through after the success of his first memoir, Jarhead, and digs into his efforts to repair his relationship with his father—and to say that process doesn't go smoothly would be a severe understatment.
I was particularly drawn to talking with Swofford because he and I were born less than a month apart, both the sons of Vietnam veterans—and, because my own father died when I was a freshman in college, I feel like Swofford's accounts of his arguments with his father are like a glimpse into an funhouse version of an alternate universe where I would have been able, in my thirties, to have those conversations, to deal with certain issues differently than I've done. (I mean, I feel reasonably well-adjusted; I'm just saying it would've been something to be able to have certain conversations somewhere other than inside my head.)
We also discussed what it was like, right after his first book came out, when Swofford experienced the pressure to be "that Jarhead guy," and his decision not to go back to the Gulf to cover the second war in Iraq. And quite a few other topics besides!
Listen to Life Stories #14: Anthony Swofford (MP3 file); or download the file by right-clicking (Mac users, option-click).
5 September 2012 | life stories |