It's official! A few days ago, the Kickstarter campaign to cover the development of an app version of Beatrice was successfully completed—which means that not only will the basic Beatrice platform be free to download, it will include a free first issue with memoir authors Darin Strauss (pictured), Deb Olin Unferth, and Alina Simone in feature-length interviews accompanied by streaming video highlights.
When the app launches, you'll also be able to buy the next issue, featuring Jodi Picoult—whose latest novel, Lone Wolf, debuted at #1 on the NY Times best seller list—and debut novelists Alice Albinia (Leela's Book) and Nick Dybek (When Captain Flint Was Still a Good Man), for either $1.99 or $2.99.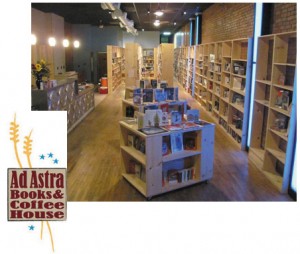 I also have another bit of good news, which is related to the success of the Beatrice Kickstarter: Shortly after I launched my campaign, I learned about an indie bookstore in Salina, Kansas, that was running its own campaign, aiming to expand the business. I got in touch with one of the owners, and we agreed to cross-promote each other's efforts, and to sweeten the pot, we announced that if we both succeeded, I would go out to Salina later this year and host a multi-author event there. Well, they made it! So, we'll have to figure out the date, and we'll have to figure out the authors, but I'm going to go, and we'll record the event, and we'll record a bunch of author interviews, and that will be another free issue of Beatrice. And it'll be awesome. I told you: 2012 is going to be huge.
29 March 2012 | uncategorized |