Getting Right With Tao
"Ron Hogan's paraphrase of the Tao Te Ching captures the spirit of the Chinese classic as pragmatic advice in a modern American vernacular." —Widdershins

"The ultimate guide to modern living… The spare volume can work wonders on frazzled nerves." —Boston Globe
Lao Tzu's Tao Te Ching has been one of the world's central philosophical texts for more than two millennia. Many writers have been inspired to translate this work into English, but few versions are as accessible to the modern reader as Ron Hogan's freewheeling adaptation. More than 100,000 people have gotten a new outlook on life by downloading this book for free since its first appearance online—now, finally, there's an affordable and reliable print edition, with an exclusive new offer from the author!
The trade paperback of Getting Right with Tao is list-priced at $9.99, with a Kindle edition available for $5.99, and can be found at the following bookstores:
|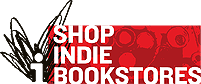 |

"While enlightenment is never simple or quick, Ron couldn't have made it any easier to get the damn message. It's The Old Farmer's Almanac meets Eastern philosophy—what's not to love?" —Elizabeth Genco

"In an increasingly 'just the facts' world, Hogan's edgy interpretation of the Tao Te Ching marries the wisdom of the original teachings with a fresh new voice that resonates with those searching for timeless life lessons delivered in a language and tone that goes down easy. Powerful. Raw. Relevant. I'll be quoting from it for years to come." —Jonathan Fields

"Ron has rewritten the Tao Te Ching to reflect not just the language of a new audience, but an audience that lives in a different landscape, a operates in a different playground and breathes in a time and culture markedly different to that in which Lao Tzu lived. [His] adaptation… is not only done with tremendous respect for the original, but with great humour, sensitivity and insight."—The Bean Curd Boxer
Getting Right with Tao features the latest revisions to Ron Hogan's original take on the 81 chapters of the Tao Te Ching, with a new foreword and afterword.
By the way, my friend Emma Clarke recorded a free spoken word version, which I encourage you to listen to!
"If you can talk about it, it ain't Tao.
If it has a name, it's just another thing.

Tao doesn't have a name.
Names are for ordinary things.

Stop wanting stuff. It keeps you from seeing what's real.
When you want stuff, all you see are things.

These two statements have the same meaning.
Figure them out, and you've got it made."
You can still find the original, free edition of Hogan's Tao Te Ching online, thanks to the Creative Commons license. (That PDF was designed by Jeff Wischkaemper, who also did a pamphlet version.) Keep in mind, however, that it doesn't include any of the new material in Getting Right with Tao.