A few weeks ago, I had the pleasure of meeting Kathy Reichs when she came to New York to have lunch with a few bookish sorts (librarians, journalists, that sort of crowd) and tell us about her first YA novel, Virals. It's a suspense-mystery with a twist: The crimesolvers are a pack of teenage boys and girls, and I use the term "pack" advisedly, because fairly early on, a canine parovirus gets into their DNA and… well, to avoid giving too much away, let's just say their puberty involves more than the usual changes. (There's also a tangential connection to her previous thrillers, as the teenage protagonist talks very early on about her famous aunt, Temperance Brennan…)
Anyway, shortly after that lunch, I asked if Reichs had any holiday gift suggestions, and she was enthusiastic about the most recent John Irving novel, Last Night in Twisted River. But she also wanted to mention another of her favorite Irving novels…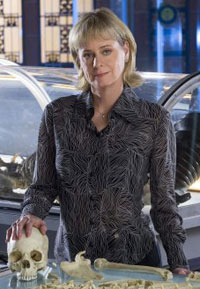 The World According to Garp is one of my favorite books; its take on writing, and being a writer, always stuck with me. Garp is a book that can't be summed up, it must be read cover to cover. Comedy and tragedy at the same time. A great choice for aspiring writers.
1 December 2010 | gift ideas |
It's been a few years since the last time we did the holiday gift suggestions, and it's a Beatrice tradition that I'm happy to revive. Let's start with Patti Callahan Henry, who has just published a short novel, The Perfect Love Song, totally pegged to the season. It's about a country music singer who's in a struggling band—"the opening act before the opening act," as the narrator puts its, "and sometimes a song before the two opening acts"—who writes that one song that catapults him towards the top… which creates a rift between him and the people who matter most in his life. A rift that needs to be healed by Christmas, naturally. Patti's holiday gift suggestion is equally thematic…
During the holidays I want to indulge in a little melancholy, a few miracles and something that will make the wings of hope spread inside me. Every Christmas I love to open The Christmas Box by Richard Paul Evans. This book is a sweet reminder that the holidays aren't all about parties and material gain, but about opening a heart to the redemptive love we all need.
28 November 2010 | gift ideas |
« Previous Page
—
Next Page »