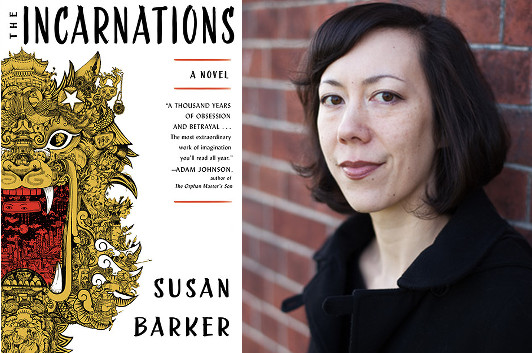 photo: Derek Anson
Late last summer, a friend who was in England tweeted about a novel she'd just found, The Incarnations by Susan Barker, and how amazing it was. It didn't seem to have an American publisher, and it sounded like exactly the sort of thing I'd like to get a look at in my capacity as an acquiring editor, so I made enquiries, and found out that I was just a smidgen too late—the rights had already been picked up. Now, a year later, I'm finally getting to see why my friend was so excited, and I'm having much the same reaction. I'm approximately one-third of the way through, and there's suspense, there's the possibility of fantasy, and at the heart of the novel there's a compelling character study wrapped in a portrayal of life in 21st-century China. In this guest essay, Susan Barker talks about the circumstances of the novel's creation over a period of time in which it seems the only constant was the novel's creation.
During the six years I spent writing The Incarnations I lived in seven cities in four different countries. I moved in and out of seventeen different houses and flats in Beijing, Seoul, Colorado, Boston, Leeds, Washington, DC, London and Shenzhen. I have lost count of the long-haul flights I made, crammed in economy, crossing oceans and continents and time zones, between the UK, China and the US.

This itinerant life, where I got a new stamp in my passport every three to six months, wasn't my original plan. When I first moved to Beijing in 2007, I expected to spend several years researching, writing and completing my novel. However, a pre-Olympics change in China's visa regulations meant I had to leave mid-2008, and then came the offer of house-sitting gigs in the States, and then the decision to accompany a boyfriend to his new job, and so on and so forth. The regular packing of suitcases, getting on and off aeroplanes, recovering from jet-lag, acclimatizing and settling in, were at odds with the stability and routine I need to work. But as a self-employed writer with no 9-to-5 job, mortgage or children, I was free to improvise my life, moving whenever a new opportunity arose.
23 August 2015 | guest authors |