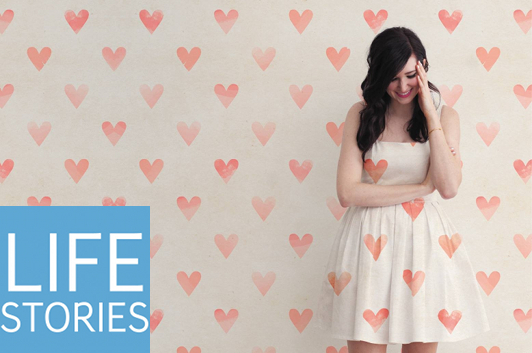 photo: Louisa Podlich
This episode of Life Stories features Katie Heaney, the author of Never Have I Ever, in which she describes, as the subtitle says, "my life (so far) without a date." Over the course of our conversation, we talk about how that's become the case, push back against the cultural stereotypes of women who are virgins in their twenties, and discuss why it's offensive to assume that a woman who expresses a lack of interest in dating men at a given moment must be a lesbian. Heaney also explains what she means when she says she's gotten really good at being single:
"I think that that means being patient and not ever feeling like… I mean, I shouldn't say not ever, because I don't want to present the idea that I never have insecurities or doubts about the way that I have lived my life so far. But almost never feeling like I should just suck it up and date someone who I'm not even that interested in just to do it. You know, I have insecurities about how I interact with guys and how all that stuff goes, but I don't really have many insecurities about myself as a person, and I really think that being single helps with that… I wouldn't advise anyone to just break up with whoever they're dating just so they can take some time and figure that out, but I think it's so important for—especially young women—to have some point in their young lives where they are alone and not super actively working on dating someone, because it's so instructive in telling you what you want to do with your life and what else you want to have besides the guy that's supposed to be the only thing that we care about.
(Plus: The importance of her friendships with other women, how that influences her reaction to HBO's Girls…and why she recommends Rebecca Harrington's novel Penelope.)
Listen to Life Stories #59: Katie Heaney (MP3 file); or download this file by right-clicking (Mac users, option-click). Or subscribe to Life Stories in iTunes, where you can catch up with earlier episodes and be alerted whenever a new one is released. (And if you are an iTunes subscriber, please consider rating and reviewing the podcast!)
23 January 2014 | life stories |
For more than a few years now, America's literary community has been talking about the the gender imbalances that take place in mainstream book reviewing. Each year, VIDA: Women in Literary Arts compiles the data to show that male writers are still getting reviewed disproportionately in comparison to women writers; each year, the mainstream media sniffs at the so-called bean-counting approach to literary criticism and attempts to turn its deficiencies into strengths by claiming they're focused on the books that "really will endure," as former New York Times Book Review editor Sam Tanenhaus put it.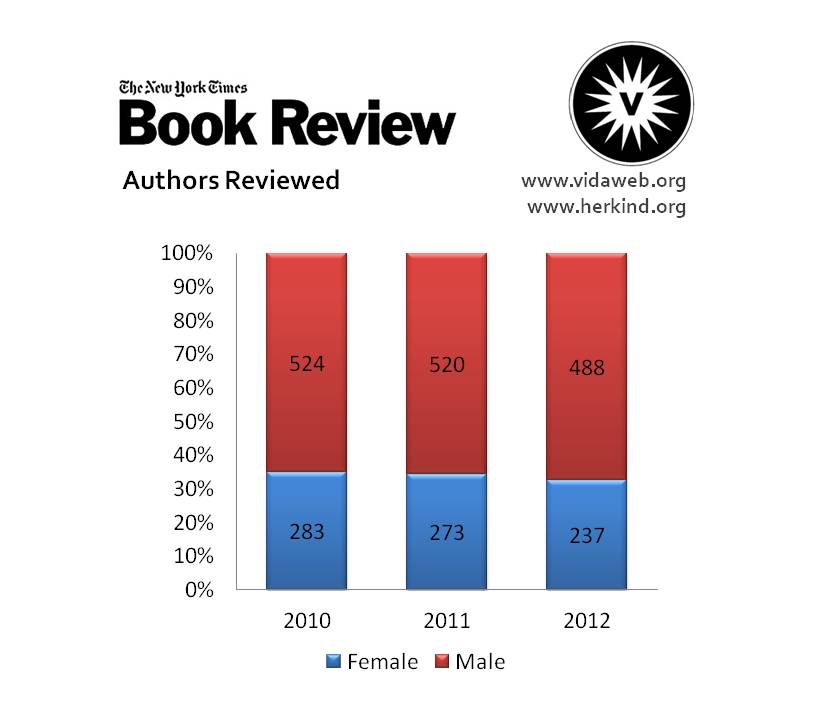 I've talked about this a lot over the years. I've even described how, as a reviewer, I've fallen into the same traps despite my best efforts when I'm writing about books here or for other outlets. And the gender gap is only part of the problem: Though it's gotten less media attention, some critics have pointed out that, if we look at the ethnic backgrounds of the writers getting reviewed by the mainstream press, it's an awfully white looking field. So, after all this time spent clamoring for change and not seeing it, I began asking myself: What do I want to do about this?
20 January 2014 | uncategorized |
« Previous Page
—
Next Page »