I realized it had been a while since I mentioned any of the books I've been reading for my regular column with the USA Network's Character Approved blog—like the centennial editions of Edgar Rice Burroughs that the Library of America put out. It's been something close to 30 years since the last time I'd looked at A Princess of Mars and Tarzan of the Apes, but those stories sucked me right back in, and the new introductions are pretty interesting—Junot Diaz on the Martian stories especially, but you'll still want to give Thomas Mallon on Tarzan a look.
I also really liked Mary Robinette Kowal's Glamour in Glass, which I totally expected—after all, I'd enjoyed Shades of Milk and Honey when it came out in 2010, and this was a straight-up sequel. Kowal found a great solution to the problem of what to say about your romance characters once you've hit the Happily Ever After; as I noted, Glamour in Glass is "a charming fantasy, a delightful comedy of manners, and a gripping suspense story, expertly blended into one novel."
18 May 2012 | read this |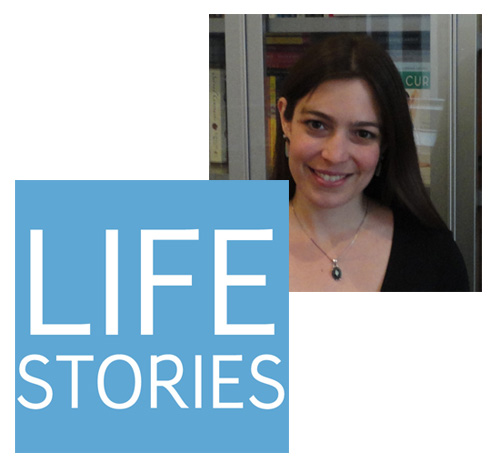 In this installment of Life Stories, the podcast series where I talk to memoir writers about their lives and the art of memoir, my guest is Sandra Beasley, who has actually been featured at Beatrice before—in 2010, her poem "Making the Crane" appeared on the site as a way of introducing readers to her collection I Was the Jukebox. Now we're talking about Don't Kill the Birthday Girl, which combines the story of her own life experiences dealing with severe food allergies and a broader medical and cultural overview of what we know about allergies and how we deal with them as a society.
"Food isn't just sustenance; it's a way that we bond. And so if you think of all of the times in childhood, all the celebratory events, all the school-organized things—I mean, even the little things, like every month I would win the contest for reading the most books in my class, and my reward was a free personal pan pizza from Pizza Hut. And, you know, in four years of elementary school, nobody ever thought to say, 'Maybe the girl who's allergic to pizza, that's not the best reward…' Food gets used in all of these different ways, and even now as a grownup, things like traveling on my own, things like dating, things like possibly thinking about having my own children or babysitting my friends' small kids… it's all affected by food."
Listen to Life Stories #8: Sandra Beasley (MP3 file); or download the file by right-clicking (Mac users, option-click).
14 May 2012 | life stories |
« Previous Page
—
Next Page »