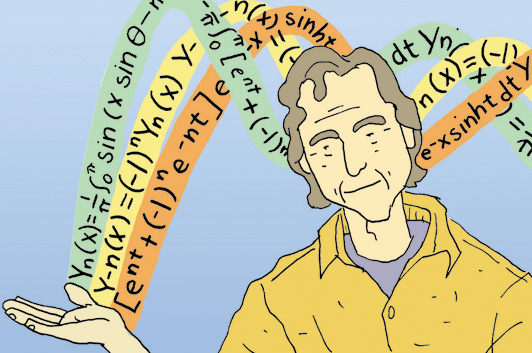 You haven't heard from me much these last few weeks, and for that I apologize. The good news is most of my radio silence was due to working hard, including two speaking gigs in Oxfordshire and Saskatchewan, but mostly the usual assortment of book reviews and other freelance writing. In my capacity as the literary correspondent for USA's Character Approved blog, I've written about Feynman, a biographical "graphic novel" about the Nobel-winning physicist who was one of my inspirational role models after I discovered his memoir, Surely You're Joking, Mr. Feynman!, as a high school student. I also encouraged folks to check out memoirs by Binyavanga Wainanga (One Day I Will Write About This Place) and Lucette Lagnado (The Arrogant Years, a fantastic biography of David Matthews of his childhood friend (Kicking Ass and Saving Souls), and powerful novels by Amy Waldman (The Submission) and Jesmyn Ward (Salvage the Bones).
I'm really enjoying this gig, because it's exactly what I want to do—taking a book that deserves a large audience and putting it in front of more people, with the hope that I can encourage even a few people to give it a try. That's also the impetus behind the "Whatcha Reading?" series I do at inReads.com, except that there I film other authors and their recommendations. Early in September, after writing about her memoir, Yoga Bitch, at the USA blog, I met Suzanne Morrison and got her talking about Colette…
And, because I knew from her own book that she enjoys reading spiritual conversion memoirs, I gave her the copy of Carolyn Weber's Surprised by Oxford, a story about a Canadian woman who went to Oxford in pursuit of an advanced degree and wound up discovering and embracing Christianity. The conversations felt a bit too well-laid-out in some patches, but overall I thought the way she frames her story gives a compelling dramatic thrust to the struggle to deal with her personal spiritual upheavals in the context of a largely secular and vigorously postmodern academic environment. (And a reminder that sometimes we find allies in the places and at the times we least expect them!)
Oh, and over at Reader's Entertainment, I had some questions for Lee Goldberg about signing with Amazon.com's mystery publishing imprint, Thomas & Mercer, to publish the Dead Man series, a series of monthly horror/adventure novels starring a character Goldberg co-created with William Rabkin. They're essentially "show runners," making sure the novelists hired to write each installment stay close to the central concepts while otherwise letting their imaginations loose. I'm really curious to see how this project turns out—the rise of electronic publishing has shown us that there's a fairly healthy market for genre stories that the print publishing sector didn't necessarily view as sustainable, and as a fan of "men's adventure" characters like Remo Williams, the Destroyer, or Casca the Eternal Mercenary, I'd love to see some new franchises emerge and flourish.
4 October 2011 | read this |
Earlier this year, I took part in a Queens Library reading to promote Forgotten Borough, an anthology of writers from Queens. One of the people I shared the stage with that afternoon was the poet Juanita Torrence-Thompson, who's also the editor-in-chief and publisher of Möbius, the Poetry Magazine, a non-profit publication which is celebrating its 29th year of continuous operations. She recently sent me this news:
Regular submissions are being accepted for Möbius 2011 and also for the Dr. Zylpha Mapp Robinson International Poetry Award now through October 20. Contest theme: "Helping Your Fellow Man." First prize $200. Second prize $50. 5 Honorable Mentions.
You can visit the magazine's website for full guidelines on submissions in either category.
This is Mobius's 29th year of coninuous publication for this non-profit international magazine, See: www.mobiuspoetry.com for details and themes on both submissions.
2 October 2011 | uncategorized |
« Previous Page