Earlier this month, I got to interview David Nicholls about how he adapted his own novel, the international bestseller One Day, into a screenplay for a movie starring Anne Hathaway and Jim Burgess, which opens in American theaters today. There are some significant changes in the film's version of the story—some early scenes that took place in Rome in the novel, for example, were moved to Paris because the production was already going to Paris, and why add the cost of going to yet another country when you don't have to? Some of the other changes, though, have a more distinctive narrative import; I won't give away too many details in this post, because I don't want to give away any spoilers, but Nicholls and I had a really interesting conversation about how the film might have actually improved upon the fifth act to a certain degree, reworking some scenes and streamlining some character relationships.
Despite all the changes, though, the film does preserve the emotional core of the story, which follows two friends from their college graduation through the 1990s and 2000s as their relationship matures, occasionally fumbles, then deepens—but only ever checking in on them on July 15. As A.O. Scott notes in today's New York Times, the film isn't perfect, but there's a lot to like in it, including some very strong performances. (I was delighted to see Matt Berry from The IT Crowd in a single, hilarious scene midway through the picture.)
What else have I been reading lately? For the USA Character Approved blog, I talked about Penn Jillette's God, No!, a collection of essays where he talks about why he's an atheist and a libertarian, tells a few showbiz stories, and shares some truly raunchy anecdotes from his past, from the time he had sex while scuba diving to a bizarre accident involving a certain body part and a switched-on hair dryer. So it's not Why I Am Not a Christian, but it will definitely get you thinking, and if you're a fan of Penn & Teller (which I am), it's certainly an afternoon's entertainment.
Over at Shelf Awareness, I'm back on the science fiction beat, reviewing Drew Magary's debut novel, The Postmortal, a look at what happens to society when we discover a drug that will stop the body's aging process. The story is very dark, and very satirical; I described it as "[hitting] the sweet spot between Margaret Atwood and Kurt Vonnegut." If you like SF at all, you should definitely give this one a try.
Oh, and as long as I had David Nicholls in front of the video camera, I made sure to ask him about the book he was reading for the "Whatcha Reading?" series at inReads.com. He's reading Great Expectations, which he's currently adapting into a screenplay for a new production, directed by Mike Newell, which is scheduled to shart shooting this fall. But Nicholls has loved the book for a long time…
19 August 2011 | read this |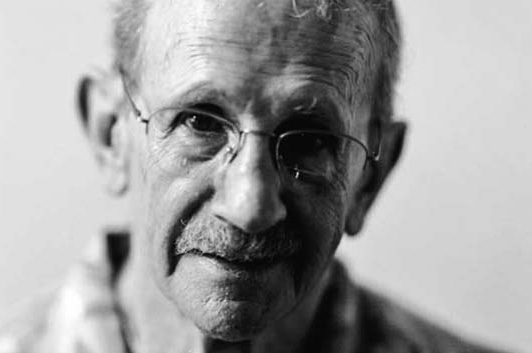 Philip Levine became America's new poet laureate last week, so I put together a brief roundup of links to some of his best poems and a choice quote from his Paris Review interview for USA's Character Approved blog. If I'd been able to fit it in, I'd also have included another quote from Levine's 1999 Atlantic interview: "When I began writing poetry I thought language could do anything. And I thought I could do anything with language… But as I got older, I began to realize, both in daily living and in what I read and what I wrote, that I was often coming up against the limits of my ability to use language, or my ability to comprehend language." Because Levine's pushing up against those limits in ways few poets can match, engaging with the world in genuinely inspiring way—for all the recognition he's received throughout his career, I'm really glad he's been tapped for this honor.
I also wrote a Character Approved post about Concord Free Press giving its books away, which is supported by, among other things, their new e-book imprint, Concord ePress. And over at inReads.com, the latest installment of my "Whatcha Reading?" video interview series features Lev Grossman's enthusiasm for the upcoming Neal Stephenson novel, Reamde.
I caught up with Lev at a launch event for his own new novel, The Magician King. I've only just started reading, but it's off to a fantastic start—easily as engrossing as The Magicians. "Imagine Harry Potter with authentic characters" has been the lazy reference point, but you know what, it works, so I'm going to stick with it. (Personally, I was sure there was a strain of John Bellairs influence in the first book, but when I asked Lev about it, he said he hadn't read any Bellairs. So much for my career in literary detection!)
14 August 2011 | read this |
« Previous Page
—
Next Page »