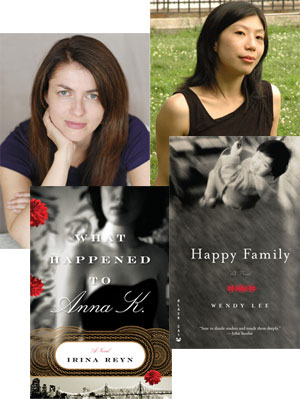 "Beatrice @ The Merc," the reading series I curate for the Mercantile Library Center for Fiction, is coming back for at least two nights this fall—and this time around, the emphasis has been placed more strongly on introducing readers to debut novelists.
On Wednesday, September 17, our guests will be Wendy Lee (Happy Family) and Irina Reyn (What Happened to Anna K.), a pairing which is, as Reyn jokingly observed when I told her the news, practically Tolstoyan in its alignment. There will be more to say about each of these books, as well as the two novels that will be featured on October 1, in the weeks to come.
Wendy Lee is a graduate of Stanford University and New York University's Creative Writing Program. She worked for two years in China as a volunteer English teacher and now lives in New York City. Irina Reyn was born in Moscow, and currently divides her time between Pittsburgh, PA and Brooklyn, NY. She is Assistant Professor of English at the University of Pittsburgh.
28 August 2008 | events |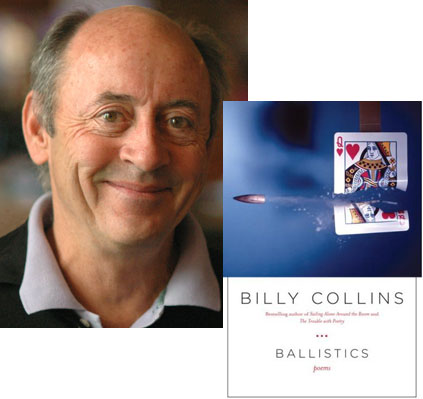 This poet of the Sung dynasty is so miserable.
The wind sighs arouund the trees,
a single swan passes overhead,
and he is alone on the water in his skiff.

If only he appreciated life
in eleventh-century China as much as I do—
no loud cartoons on television,
no music from the ice cream truck,

just the calls of elated birds
and the steady flow of the water clock.
From Ballistics, the eleventh collection from the former Poet Laureate for both the United States (2001-2003) and New York State (2004-2006).
27 August 2008 | poetry |
Next Page »